Zambian Landscape
I'm not able to properly describe the beauty and calmness of Zambian's landscape, so I wanted to share this picture and a quote that I think describes it perfectly.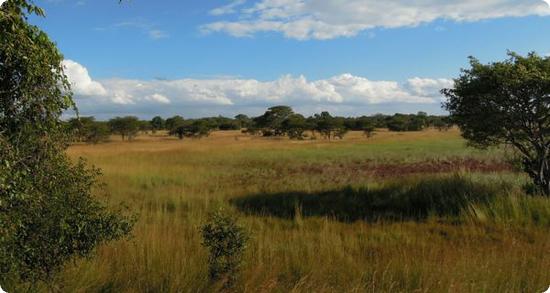 "The Zambian landscape is one note endlessly repeated. At the Tunduma frontier, the character of the land suddenly changes. The rolling hills of south-central Tanzania fade away and the table-flat upland of the Zambian plateau begins. Open grassy country gives way to unending woodland, a featureless wilderness of spindly trees twenty to thirty feet in height. Mile after mile, hour after hour it remains the same. Occasionally, a low range of hills is glimpsed in the far distance, but their promise of release from the hypnotic monotony is deceptive."
---from "North of South" by Shiva Naipaul
Related Links
Books and Online Resources about Zambia
Ribbon Cutting at Chilileka Basic School's New Library
A Tour Through Lusaka's Slums
---
This post was originally posted by
Debbie Dubrow
@
DeliciousBaby.com
.
> Read the original post here
Subscribe to the RSS Feed
for
Debbie Dubrow