We Don't Profit on the Backs of the Dead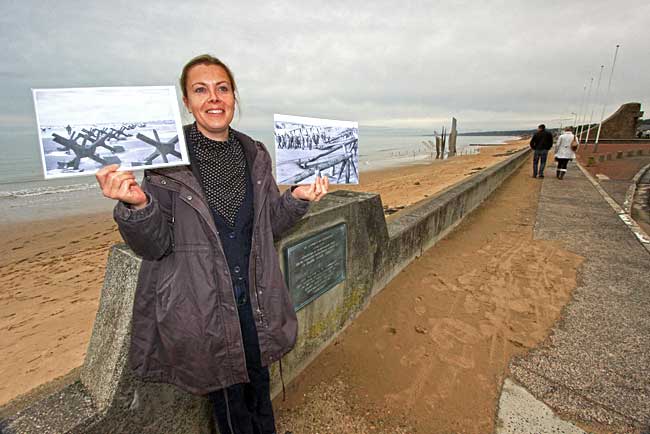 My guide from the Mémorial de Caen Museum, Rosine Champion, leaned against a low seawall and held up photos of the giant rolls of barbed wire and semi-submerged iron hedgehogs that Germans installed on Omaha Beach during World War II to thwart potential invasions. Shivering in the blustery November winds, I pulled my army-green sweatshirt up around my ears and gazed over the historic strip of sand. Children played tag with the undulating tide and couples strolled hand-in hand. In the distance, a few tourists clustered around "Les Braves," a remarkable sculpture by artist Anilore Ban that sweeps its balletic stainless steel wings skyward in commemoration of the more than 4,000 Allied troops who lost their lives on that fateful day in 1944. "It's hard to believe that this was a site of such carnage," I remarked. Champion pointed to an unassuming cottage on the opposite side of the road, tucked between sand dunes crowned with dense vegetation. "That's the only house on Omaha Beach that survived the Normandy invasion," she explained." Gradually, families rebuilt and these days Omaha Beach is a very popular vacation spot with the French."
---
This post was originally posted by
barbaraannweibel
@
Hole In The Donut Cultural Travel
.
> Read the original post here
Subscribe to the RSS Feed
for
barbaraannweibel