Volcano Travel Chaos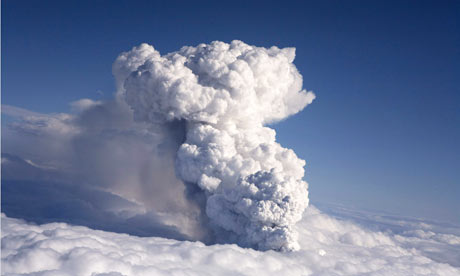 Although OpenBritain is mostly concerned with tourism in the United Kingdom and flying is not absolutely necessary we are still worried about the consequences of the grounding of aircraft and how this effects disabled people trapped abroad and disabled foreigners in our country.
The unexpected extension of trips for disabled people can have dire consequences such as the lack of available suitable accommodation, the running out of medicines and other equipment as well as issue of hiring mobility aids. Through my work in Barcelona I received a phone call from the British Consulate as a woman needed to hire a wheelchair. I also read an article written by an American living in London whose mother is trapped in the UK and is running out of vital medication.
On my personal blog, Accessible Everything, I wrote a piece giving general advice to disabled travellers so that they could prepare for events such as short delays. However, now the situation seems as though the volcanic ash cloud is going to keep aircraft on the ground for several days and it could be weeks before the airlines return to normal.
As disruptions at many airports across the UK and Northern Europe continue most news sites such as the Guardian and the BBC are covering the disruptions. They are also giving information about people's rights (Guardian and BBC) and advice for stranded passengers.
Let's hope that the volcano stops erupting and that European travel can return to normal as soon as possible.
---
This post was originally posted by
craiggrimes
@
Accessible Everything
.
> Read the original post here
Subscribe to the RSS Feed
for
craiggrimes